10% OFF ANNUAL MEMBERSHIPS
CONSISTENCY IS A SUPERPOWER!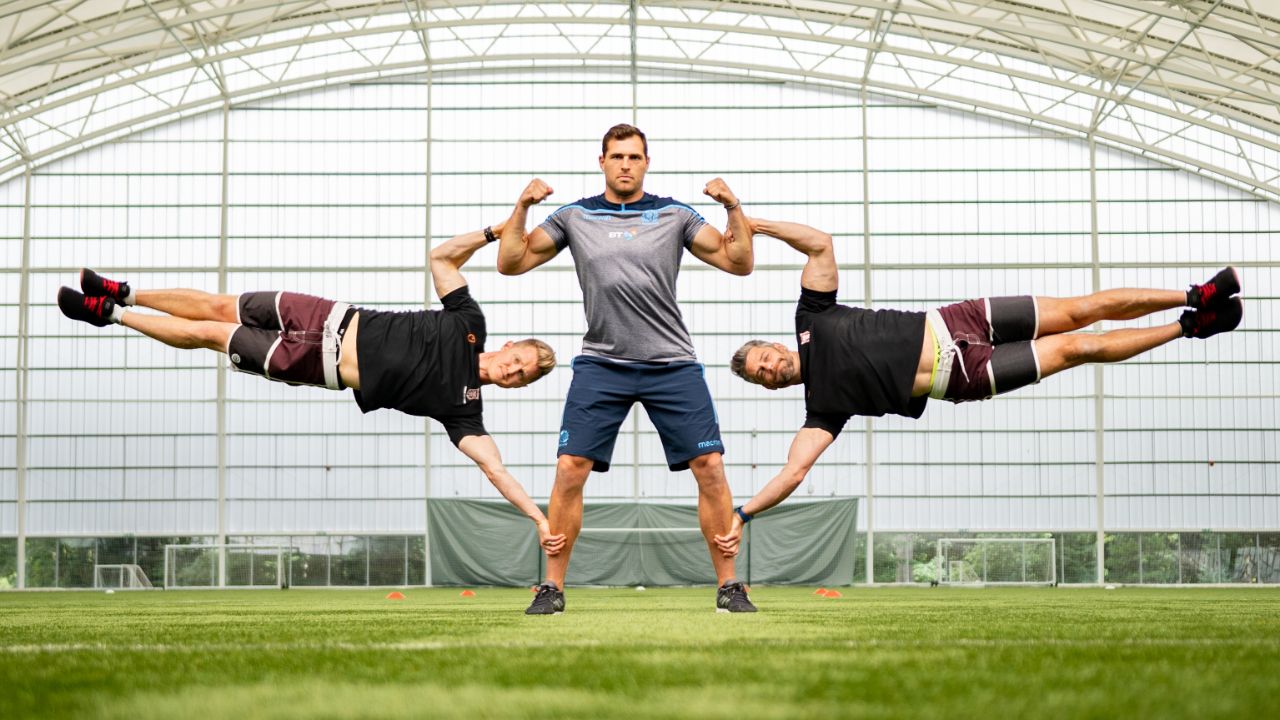 SPEND ONE YEAR DOING WHAT
MOST PEOPLE WON'T,
SO YOU CAN DO THINGS THAT
MOST PEOPLE CAN'T.


NO
W

ONLY

£89

FOR 12 MONTHS
WAS £
99
If you want to put an end to frustrating plateaus + a lack of results, sign up now.
IT'S ABSOLUTELY BRILLIANT!
"I really like the rich content and clear progressions along with the systematic nature of step-by-step learning and self-assessment for each module. This learning platform is a game changer. I haven't seen anything quite as comprehensive as this.

There's so much cool stuff here. I'm blown away. Overall I think it's excellent. You've thought of everything."
IAN MCMILLAN
Our annual membership is THE PERFECT solution if:
YOU'RE FRUSTRATED WITH NOT MAKING PROGRESS
Many people don't make progress because they programme hop meaning their training is sporadic and scrambled.

By committing to a training programme and system designed by expert coaches you can almost guarantee great results.
YOU'RE BORED OF MONOTONOUS TRAINING
Many forms of training become repetitive, stagnant and leave your body feeling beaten up, in pain and lacking results.
Calisthenics is all about fresh and exciting challenges that will not only get you superhuman strong, but also help you to move pain-free at the same time.
YOU WANT TO LOOK + FEEL EPIC
Do you wish you could move in a way that makes you feel epic? Would you like to be able to do jaw-dropping skills like a handstand, strict muscles ups and a human flag?
If you want an athletic physique that not only looks good but can do awesome things there is no other form of training that is so effective in making you feel and look like a hero.
What's included?
For only £7.43 a month you get all this plus a 7-day free trial to check it out:
12 TRAINING PROGRAMMES
Bodyweight Basics + Lower Body Foundations

Handstand + Frogstand to Handstand

Ring + Bar Muscle Up

Human Flag

Back Lever

Strength + Play Tutorials

Strength, Play and Conditioning Workouts

Beginners Pull Up + Dip

Follow Along Workouts
COMMUNITY + COACH SUPPORT
Not only have our training programmes been designed to help you avoid plateaus and get outstanding success, our coaches and positive community will be with you along the way.

Join the community, get support, ask questions and connect with like-minded people who also want to look and feel epic.
ONLY £1.71 PER WEEK
RESULTS COME WHEN YOU COMMIT
By joining the School of Calisthenics for a year you are going to get a huge return on your investment.
Programmes designed by professional strength and conditioning coaches with years of experience

Learn about the art of training and exercise science to optimise your results

Get structure and progressive training that is accessible and suitable for anyone wanting to start calisthenics.
what our students say...
"The whole presentation and ethos behind the School of Calisthenics is top quality. "
"The programme was great. I really like the format and the Strength and Conditioning element. It's clearly well thought out. There's a lot of so called calisthenics gurus, but none like Tim and Jacko, who have a strong scientific and strength and conditioning background. I'm actually in the middle of doing my own professional strength and conditioning accreditation so it's good to see what others are doing in the industry."
BEN WATSON
"The online coaching has been incredibly valuable and motivational not to mention great fun."
"I have really appreciated the availability and access to training that the School of Calisthenics has given over the recent weeks of lockdown. They have helped me refine techniques and make progress towards my own goals which have been very rewarding. The mental health benefits of having a target and something to focus on during these times are invaluable. I look forward to continuing my calisthenics journey alongside some very inspirational people."
CAROLINE NEWCOMBE
"Being part of a community and having access to online coaching is absolutely necessary for me."
"Living in a city where calisthenics has not grown that big yet, coaching videos with good explanations are the best tool by far. I also like to see things several times and now I just go to the Virtual Classroom and it's right there. It has everything in one place, super logical and easy to navigate between the different modules."
TRUDE VINJE STORMER
move better, get super human strong + feel epic
start an annual membership today